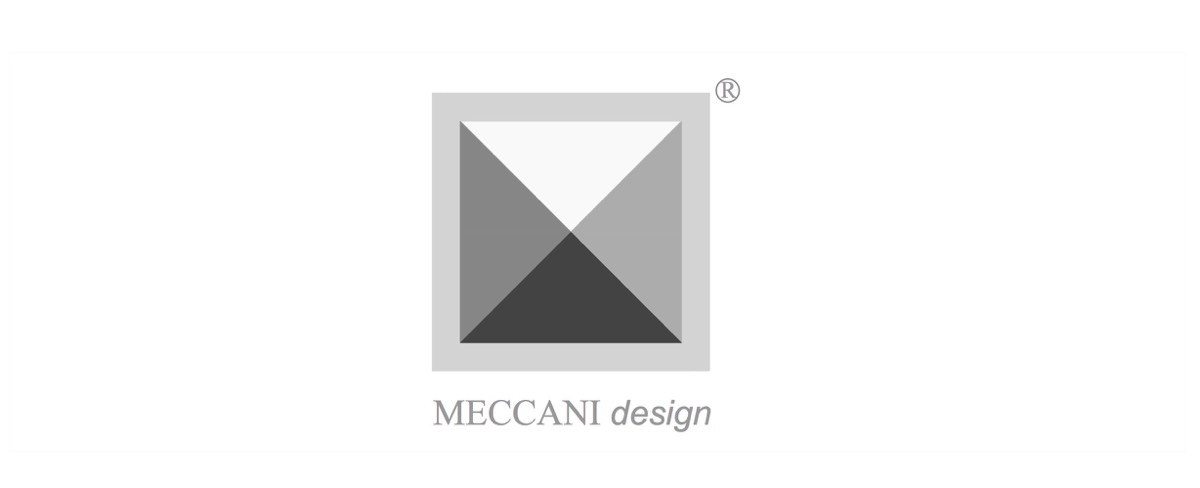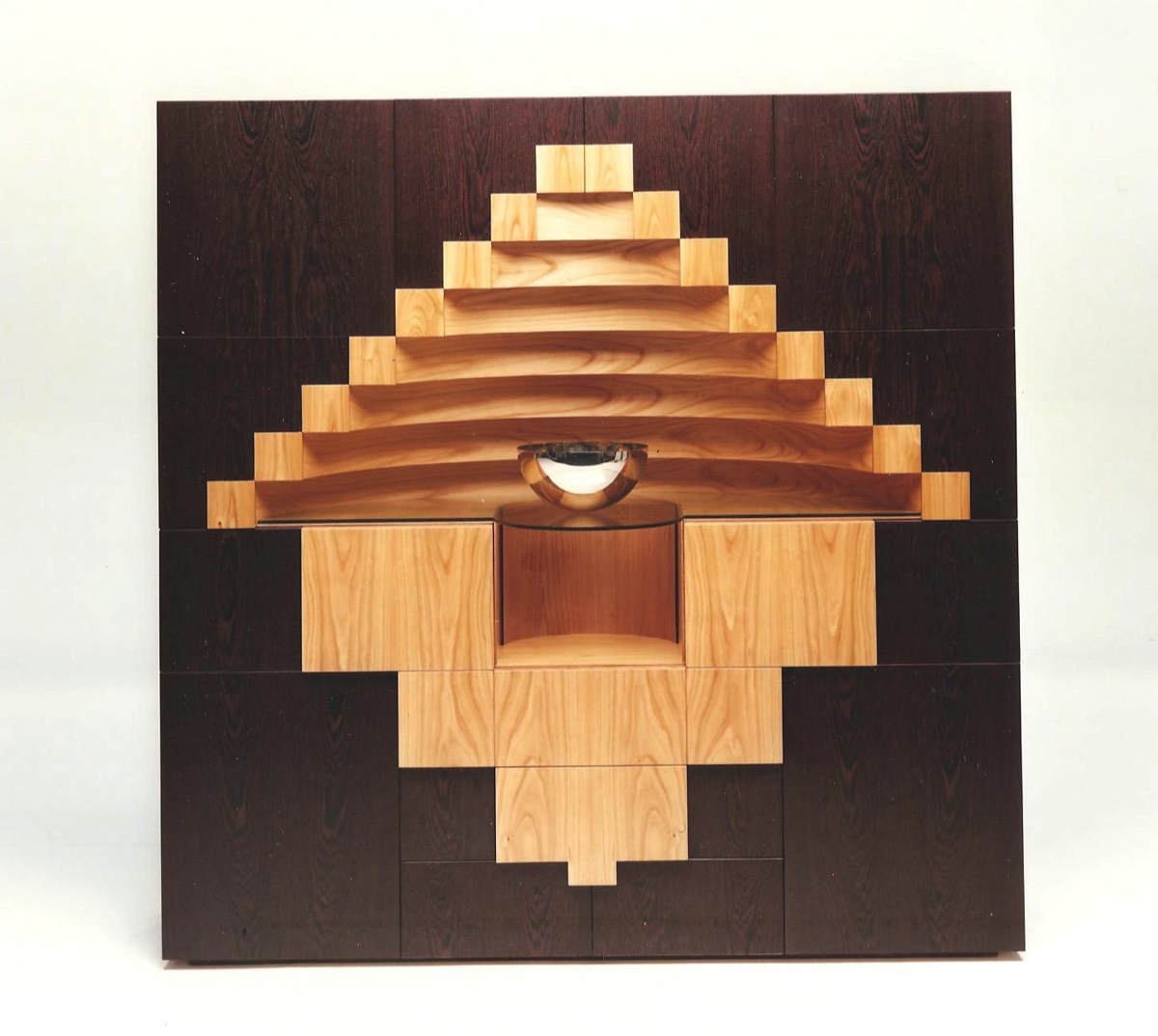 CORINTO
Sideboard
by Ferdinando Meccani, 1978
For information request
DESCRIPTION, DETAILS & DIMENSIONS:

In wengè and cherrywood. The sideboards has 4 doors and 8 drawers.

Dimensions ( cm ): W 180 x D 58,5 x H 182


CREATOR: Meccani Arredamenti, Cascina (Pisa) Tuscany Italy

DATE OF MANUFACTURE: 1978


Beautiful example of italian design from the 70s, geometry, symmetry and attention to detail.
Ferdinando Meccani, on glossy ink and pencil paper, draw a square, a marble monolith, a stone black, then a square within the square, symmetrical and proportional vertical and horizontal lines starting from a multiple of 10 cm.
The square rotates and intensifies in the central part; the search for detail and the cultural relationship with Carlo Scarpa is evident.
This series of vertical and horizontal lines, this picture, suddenly becomes three - dimensional: the lines generate drawers and doors, become function, become a piece of furniture.
But in the center of the square the block of marble is excavated, matter is removed, following Michelangelo and introducing the circle ...
The contrast between cherrywood and wenge' accentuates the symmetries of the sideboard.
The "Corinto" sideboard and table were presented at one of the first Editions of Firenze Arreda, at the Fortezza da Basso.
About ten sideboards have been realized in total.

PLACE OF ORIGIN: Handmade in Italy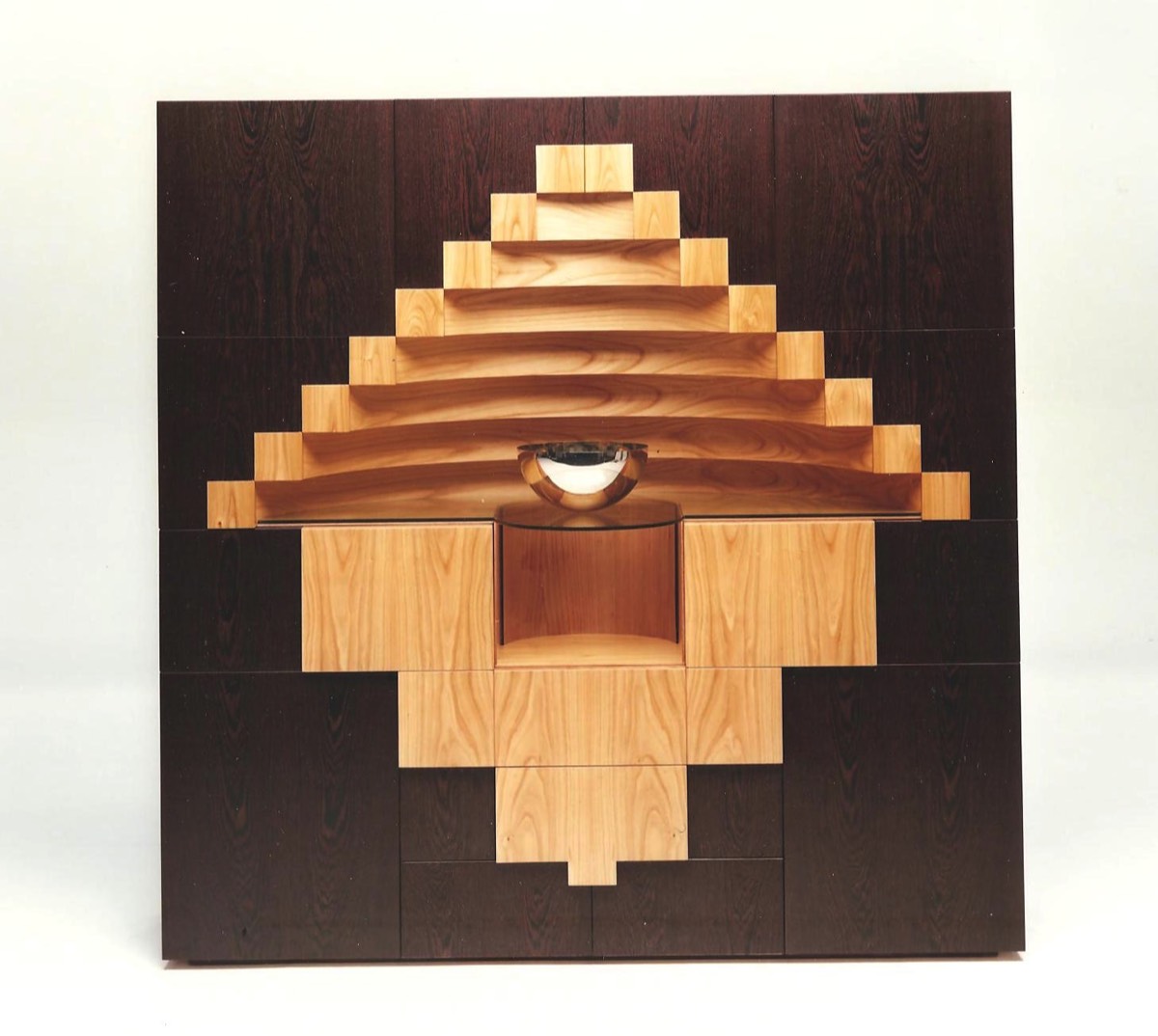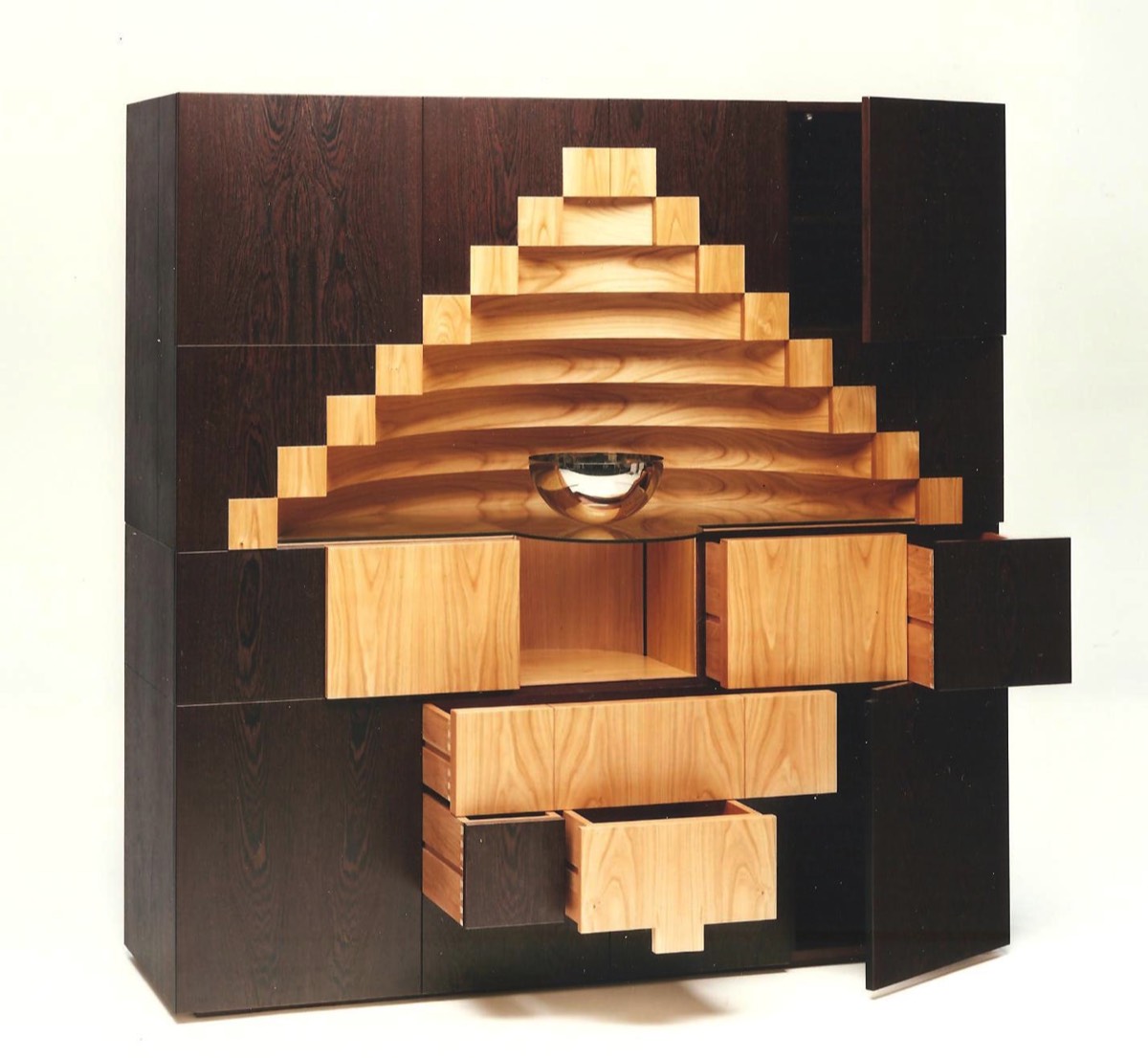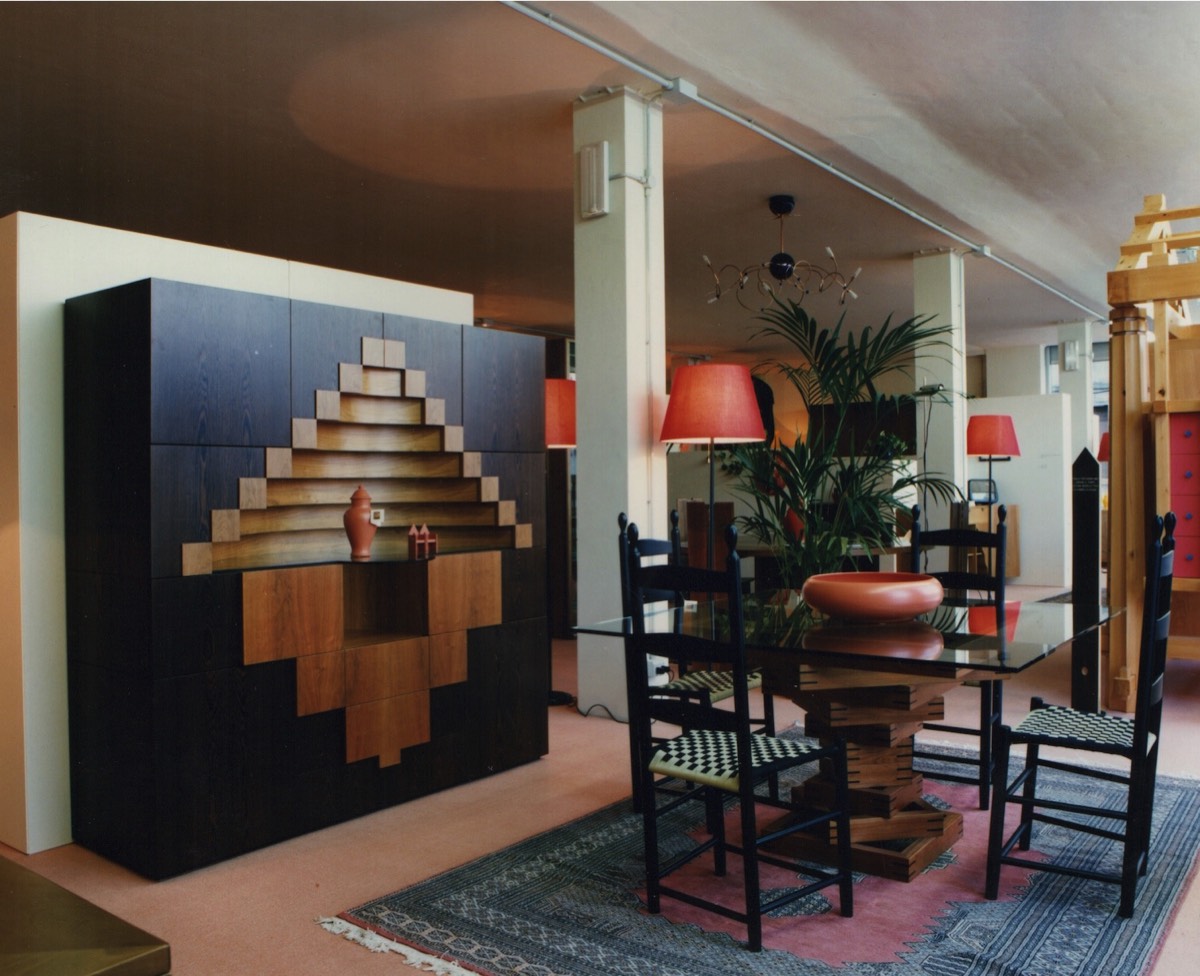 Corinto sideboard and table
Symmetry, Geometry, Detail
S.Maria Novella, Florence
Leon Battista Alberti (1404-1472)